Mauna Loa at Hawaii Food & Wine Festival 2022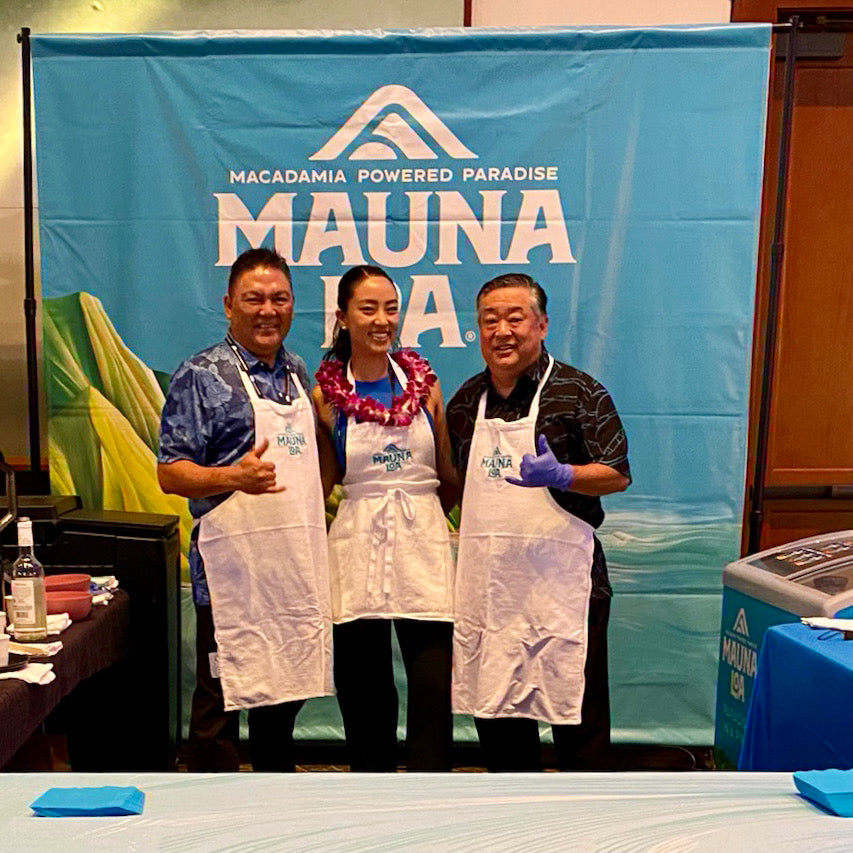 HONOLULU, H.I. - This year, Mauna Loa served as a Silver Sponsor for the 12th Annual Hawaii Food & Wine Festival.
Throughout the monthlong festival, Mauna Loa donated mac nuts to several of the internationally renowned master chefs and culinary personalities who join forces with winemakers and mixologists who gather and bring attention to the talent and diversity here in Hawaiʻi. From Chef Michelle Karr-Ueoka of MW Restaurant's Waialua Chocolate Candy Bar to Chef Miro Uskokovic of Gramercy Tavern's Lime Meringue Tart, chefs utilized our Dry-Roasted Unsalted and Hawaiian Sea Salt macadamias as part of their creations.
For the pinnacle event, "Hawaiian Airlines Presents On Cloud Wine," at the Hawaii Convention Center, Mauna Loa had an activation where our team treated over a thousand guests to handcrafted Mauna Loa Dairy-Free Kona Coffee Ice Cream cocktails. The frozen treat was well received by guests and chefs alike.
Click here to check out our recipe so you can recreate the frozen treat at home!
Hawaii Food & Wine Festival (HFWF) is a program of the nonprofit, Hawaii Ag and Culinary Alliance. Its mission is to attract national and international attention to the extraordinary culinary talent and the diversity of quality locally-grown products to ensure Hawaii maintains its competitive edge as a world-class destination. Since its 2011 launch, HFWF has donated more than $3 million to community organizations that support sustainability, culinary programs, and agriculture.