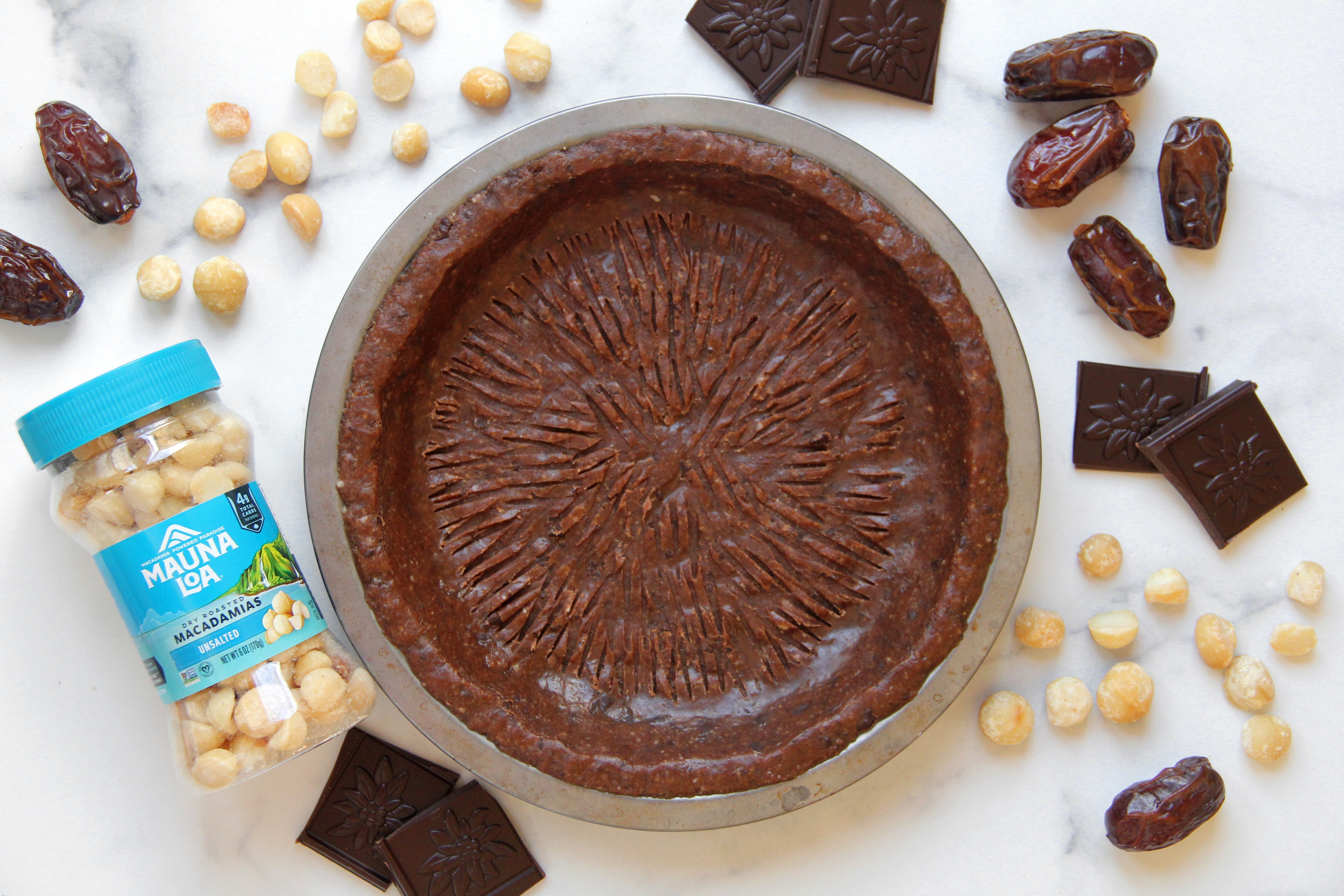 No-Bake Chocolate Macadamia Date Pie Crust
Directions
Cut each date open to ensure that all the pits have been removed. It's important to check since sneaky pits often hide inside!

Line the bottom of the pie pan with parchment paper for easier slicing.

Combine the dates and macadamias in a food processor and process just until the mixture starts to make a sticky ball. Make sure not to over-process, otherwise, the nuts will begin to release their oils.

Coarsely chop the chocolate and add it to the food processor. Pulse the food processor several times until the chocolate is uniformly distributed throughout the crust in small, uneven chunks. At this point, the crust mixture should have a sticky texture and should stay together when squeezed.

Spoon the crust mixture into a pie pan and press it down firmly, along both the bottom and the sides. You want to achieve an even layer that will stick together well.

Add your favorite no-bake filling (e.g. custard pies, cream pies, ice cream pies, etc.) and enjoy! Or, put the whole pie pan into a large resealable bag and freeze the crust for up to several weeks.
NOTE:
Say goodbye to fussy pie crusts that are loaded with refined grains, added sugars, and unhealthy fats. This three-ingredient crust comes together in minutes and will work for any no-bake pie! It's grain-free, fruit-sweetened, and powered by Mauna Loa macadamias.
Ingredients
1 1/2 c pitted dates
4 oz high-quality dark chocolate, dairy-free and/or minimally sweetened as desired