Mauna Loa at the 59th Annual Merrie Monarch - Royal Parade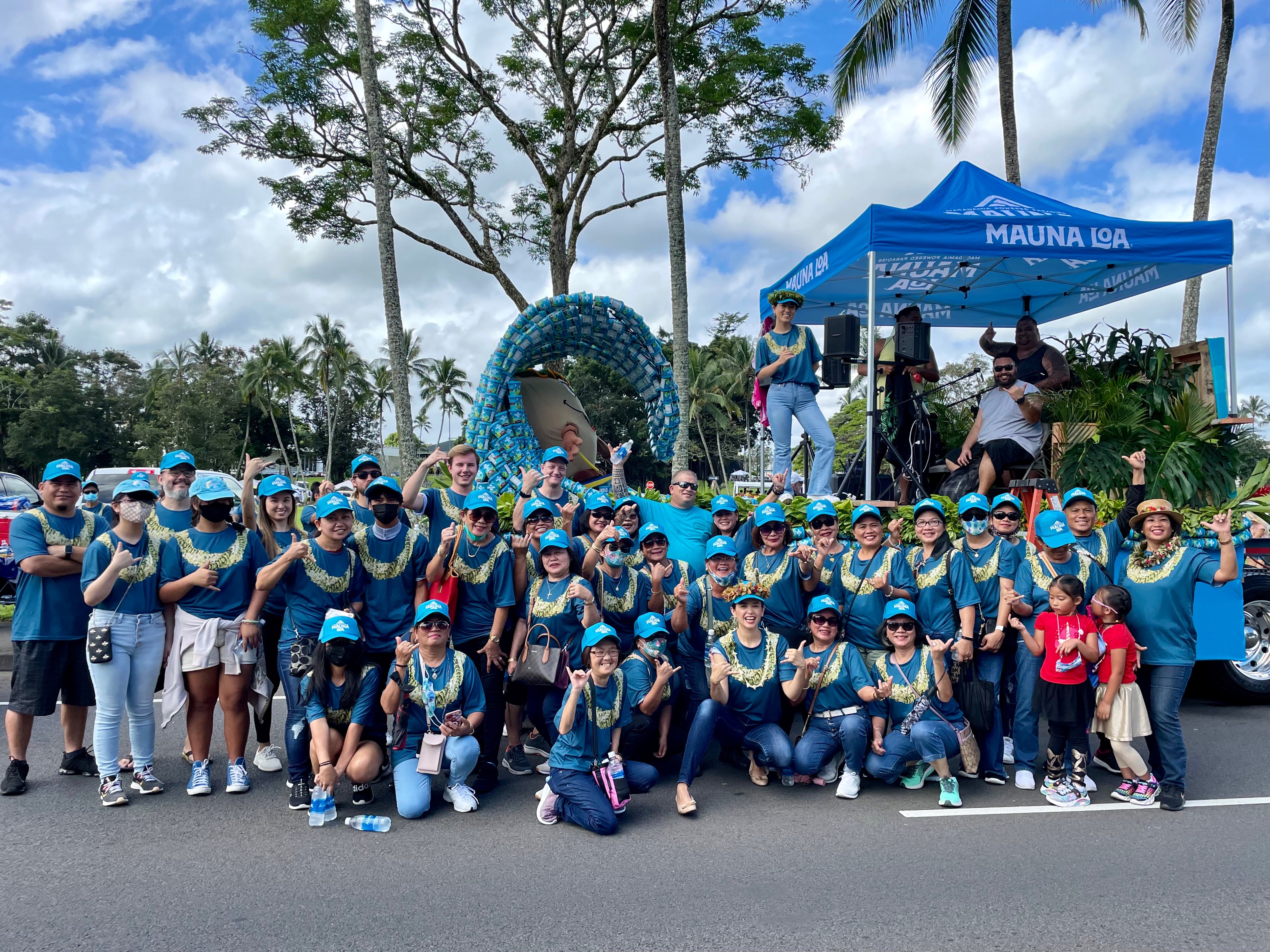 HILO, H.I. - As part of our commitment to our home here in the islands, Mauna Loa is honored to have sponsored the 2022 Merrie Monarch Royal Parade. For the first time since 2019, over 80 units of floats, marching bands, pāʻū riders (horseback riders), and more gathered in downtown Hilo to greet thousands of joyous spectators to celebrate the end of another successful Merrie Monarch week. For years, Mauna Loa has had the honor of serving as the sole sponsor of the parade. 
In the time since the last parade, Mauna Loa underwent our award-winning rebrand and launched the first-of-its-kind Dairy-Free Macadamia Milk ice cream. Thus, our team worked together to create an unforgettable float as we made our long-awaited return to the beloved parade. Rather than throwing away excess packaging, our team repurposed packaging to create a beautiful ice cream pint wave. Mahalo nui loa, thank you very much, to all of our team members who contributed in one way or another to the event. 
Over the years, The Merrie Monarch Foundation has become an institution in Hawaiʻi and the world at large as one of the great perpetuators of Hawaiian culture. Inspired by the legacy of King David Kalākaua, the Merrie Monarch Festival is a week-long celebration of Hula, ʻŌlelo Hawaiʻi (Hawaiian Language), and creative arts.
We'd also like to extend a big mahalo, thanks, to the Merrie Monarch Foundation and the event organizers for continuing to coordinate this world-class event for our community. Our team had a wonderful time honoring and promoting Hawaiian culture this past week, and we can't wait for next year's 60th annual Merrie Monarch Festival!
To learn more about the significance and impact of the Merrie Monarch Foundation, check out their website.