Mauna Loa at Sentry Tournament of Champions 2023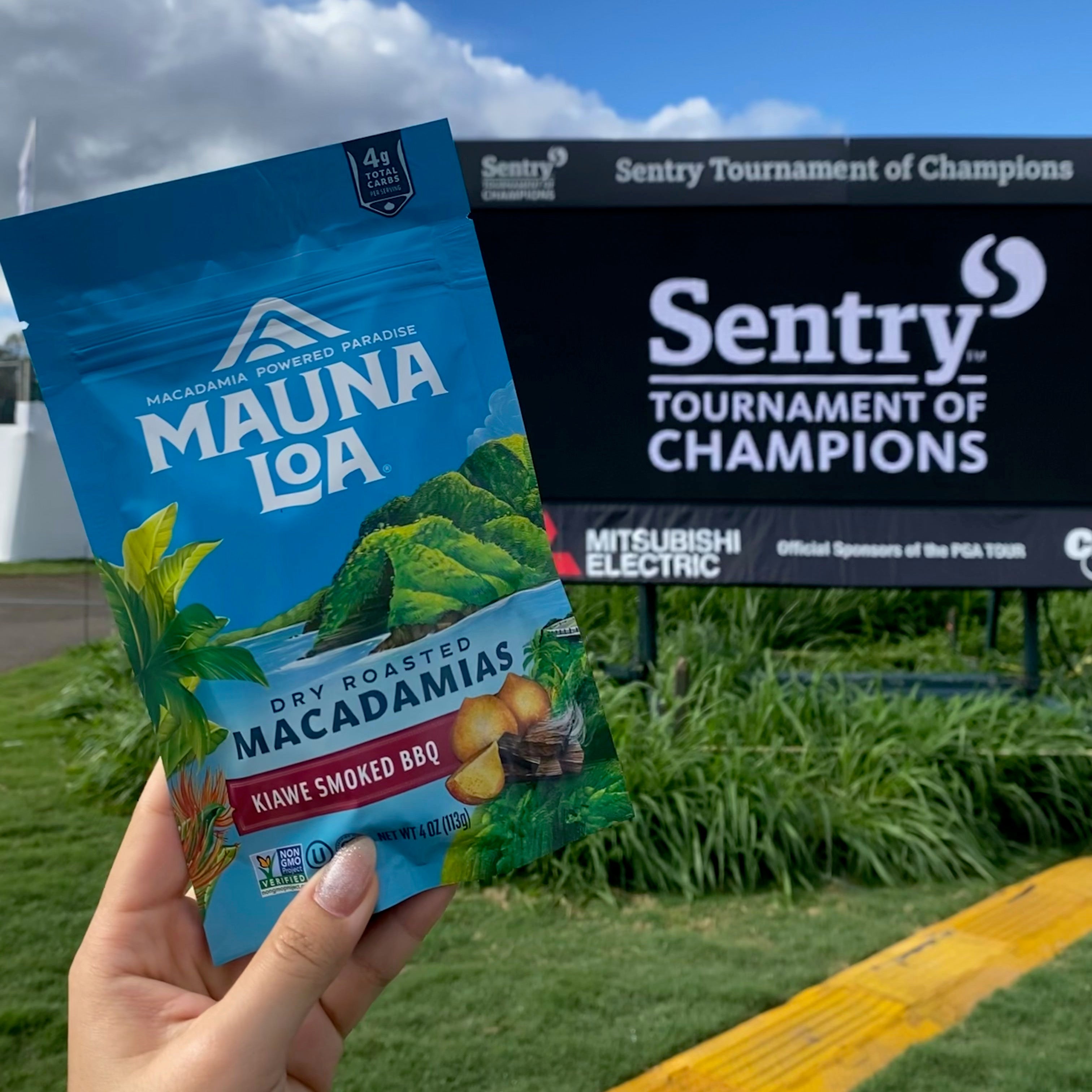 KAPALUA, HI - Mauna Loa kicked off 2023 on Maui in support of our sponsorship and growing partnership with Sentry Tournament of Champions by sponsoring the Kamaʻaina Ticket program.

The Sentry Tournament of Champions at The Plantation Course at Kapalua ran from Jan. 4-8 and kicked off the 2023 PGA Tour. This was Maui's 25th year hosting the event, which begins the calendar year with 2022 PGA TOUR winners and the top 30 players from the FedExCup Playoffs Points List who qualified for the TOUR Championship.

"We are honored to partner with the Sentry Tournament of Champions as the PGA TOUR kicks off its season with one of the premier events of the year," said Ed Schultz, President & CEO of Hawaiian Host Group, the parent company of Mauna Loa. Kamaʻaina, local Hawaiʻi residents, with a valid photo ID were eligible for special grounds admission rates.

We had a blast scooping our Macadamia Milk ice cream for the ProAm participants and getting to watch some of the best players on tour at Kapalua. Unsurprisingly, Maui County-inspired flavors Rocky Road to Hana and Molokaʻi Sea Salt & Caramel were the most popular! Players also received keto-friendly Mauna Loa Kiawe Smoked BBQ and Maui Onion & Garlic nuts to fuel their minds, bodies, and spirits during the tournament.

As a legacy Hawaiʻi brand, Mauna Loa has been a partner of this event for several years and we are excited about helping grow this event locally through our sponsorship of the Kamaʻaina Ticket program.