Mauna Loa at Expo West 2023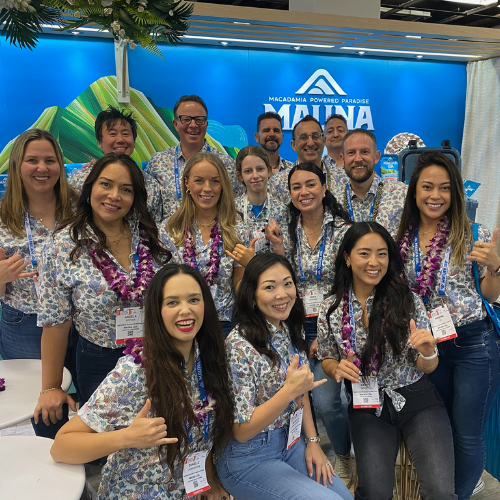 ANAHEIM, CA - This past March, Mauna Loa was proud to represent Hawaiʻi and be amongst over 85,000 buyers, vendors, and distributors at Natural Products Expo! Many were blown away by the hottest new flavor in our macadamia milk ice cream line up- Chocolate Lava Cake. Everyone from buyers, influencers, and even KIND Founder and Executive Chairman Daniel Lubetzky enjoyed sampling our unbelievably dairy-free ice cream!

Mahalo nui loa to everyone who came by to share their aloha with us. Our team had a blast and can't wait for next year. Huge shoutout to our team who worked tirelessly at the booth and behind the scenes to make this such a successful show. We can't wait for next year's Expo West during March 12-16, 2024!
Natural Products Expo West


Natural Products Expo West is the leading trade show in the natural, organic, and healthy products industry. Natural Products Expo provides a valuable opportunity for in-person discovery, drawing buyers from both big box and small independent retailers, who are seeking the hottest products in organic and natural foods, clean beauty and home products, and supplements and ingredients.

According to New Hope Network's Nutrition Business Journal, the natural and organic industry is forecast to surpass $300 billion in sales by 2023 and $400 billion by 2030, driven by conscious consumers who place a premium on ensuring their health and wellbeing while increasingly looking toward social responsibility and sustainability.