King Kamehameha I Day - Honoring the Unifier of the Hawaiian Islands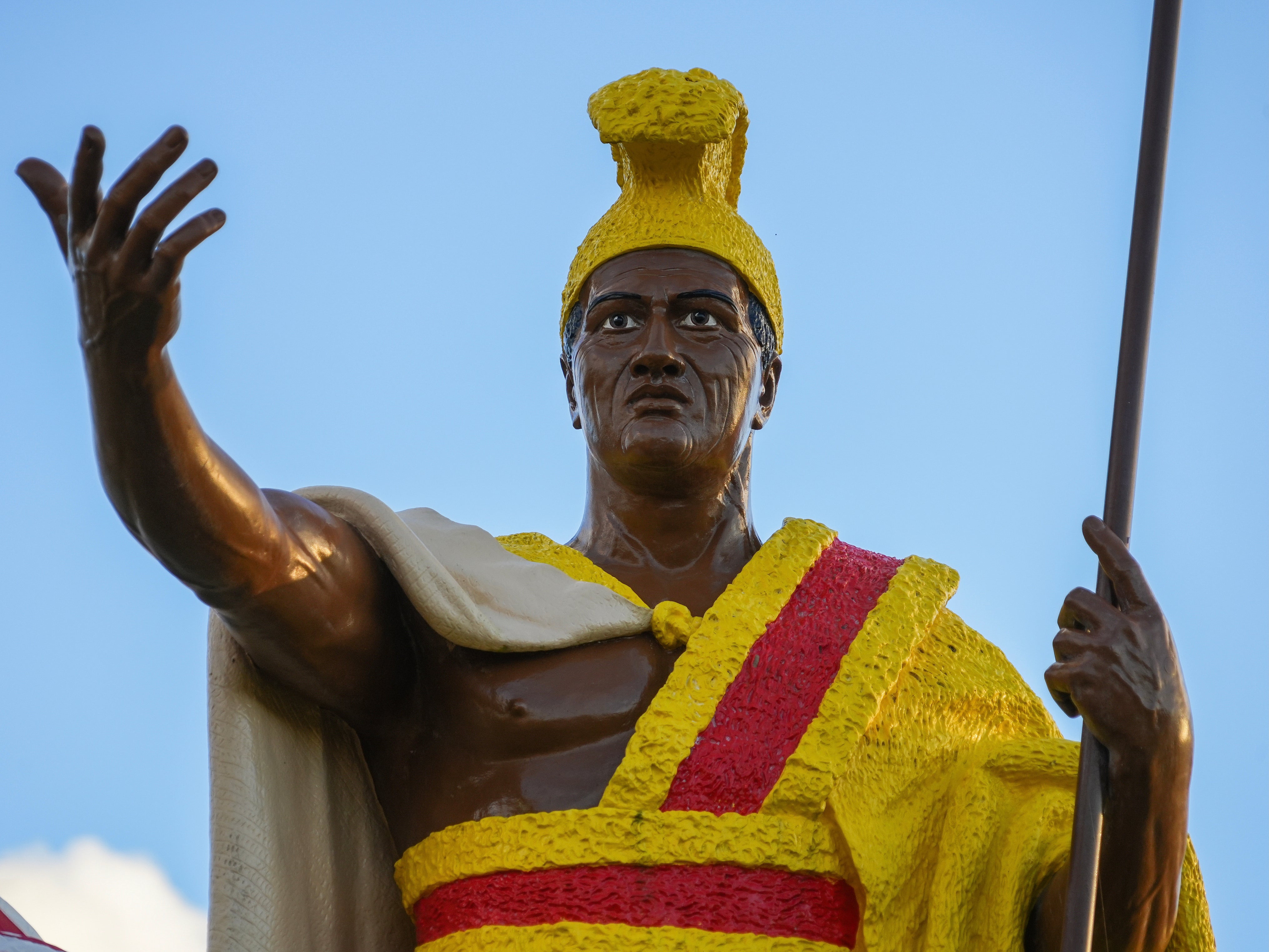 Kamehameha Day was created to honor Kamehameha the Great who united the Hawaiian Islands in 1810 to become Hawaiʻi's first king. A ritual since 1901, the Kamehameha Statue in front of Aliʻiolani Hale and ʻIolani Palace in Honolulu is draped in strands of lei. The same is done at his other statues in Kapaʻau on the Big Island and the United States Capitol in Washington D.C. To honor the unifier of the Hawaiian Islands, we're going back in time to visit some of the landmarks significant to his life and legacy.
KOHALA COAST - King Kamehameha I was born in North Kohala west of Hāwī, at the ancient site called Kamehameha Akahi ʻĀina Hānau. Our unsalted packaging honors the Kohala Coast.
'ĪAO VALLEY - In the Battle of Kepaniwai at ʻĪao Valley, Kamehameha I defeated Kalanikūpule as part of his quest to unite the Hawaiian islands. Our milk chocolate coconut packaging honors ʻIao Valley.
KO'OLAU RANGE - The Battle of Nuʻuanu, a key battle in the final days of Kamehameha I's unification of the Hawaiian Islands, took place along the cliffs of the Koʻolau Range. Our milk chocolate packaging honors the Koʻolau Range.​​
If you have the honor of visiting these sacred places, please respect and take care of the land. To learn more about the locations featured on our packaging, check out our island guide.​