Behind the Scenes: Molokaʻi Sea Salt & Caramel Ice Cream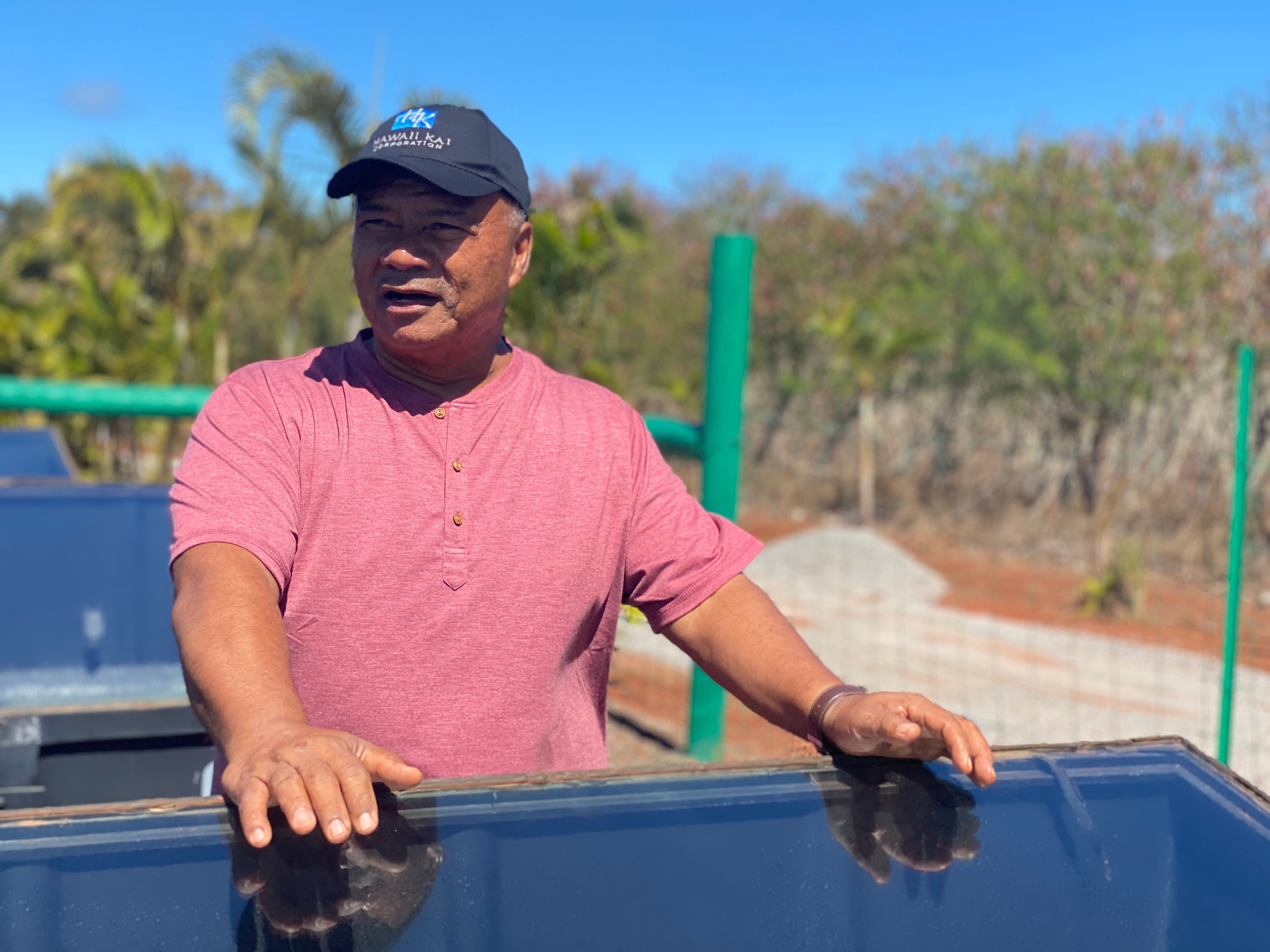 KAUNAKAKAI, H.I. - Our Molokaʻi Sea Salt & Caramel macadamia nut milk ice cream is a unique recipe of creamy caramel swirls and a dash of sea salt, sourced by Hawaii Kai on the island of Molokaʻi. This is the story behind our sea salt.
For centuries, Native Hawaiians have harvested salt, or "paʻakai" in Hawaiian, from the clean, clear waters of the Pacific Ocean. "Paʻa," means to be solid or hardened, and "kai" means the ocean water, thus when put together "paʻakai" means salt, which is the solid form of ocean water.
Our team traveled to the Island of Molokaʻi and met Hawaii Kai, the producers of our salt. Overseen and managed by local Hawaiians, Hawaii Kai has played a role in the revival of the ancient tradition of salt making.
With the Island of Lanaʻi visible across the ocean, we saw where purified seawater is collected then fed into food-grade solar pans. Once in the pans, the water is solar evaporated without any airborne pollutants to achieve an ultra-rich mineral sea salt. While the salt has been used historically for ceremonial purposes,  such as blessings and purifying sea-going canoes, it also works wonders on  and in foods and recipes to enhance the flavor.  So ono!
This plant-based paradise in a pint is made with real Hawaiian sea salt, Non-GMO ingredients, and is certified vegan. Customize your Paradise Pack and grab these pints before they sell out!
Did you know? Not to be confused with our namesake, Mauna Loa on the Island of Hawaiʻi, there is a small West End town on Molokaʻi named Maunaloa.